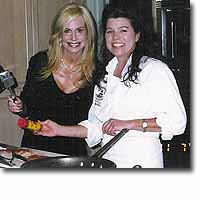 Kendra's Kitchen Natural Foods
835 N. Uncompaghre Ave.
Montrose, CO 81401
Mt. Village, CO 81435
970.708.7759 or 800.894.9086
kendraskitchen52@gmail.com
www.facebook.com/KendrasKitchencom/
Spring, Summer & Hunting Season – Dine, shop or stay at Kendra's Kitchen Garden. Healthy gourmet meals To-Go or delivered in Montrose or Mt. Village/Telluride. Cooking classes, wedding and personal chef services.
Kendra's Kitchen Rub and SW Seasoning available at Divine Fish & Meat, Ray's Jerky and The Market in Mountain Village and Over the Moon Charcuterie.